A little bit of this and that that came to mind this morning as I was sitting in an overcrowded restaurant (Sandy's on the Circle) waiting impatiently for my breakfast. I wouldn't have been there but the setting up of the new computer revealed a bad speaker system and a new one had to be purchased at the local flea market. Which led, of course, to my also dropping by the library to pick up a book for Faye. Which, in turn, meant I had to time things so I was at the library after 9:30 AM. This meant that I needed to kill time after finding the speakers at the flea market and so I ended up at Sandy's waiting on breakfast.
Our flea market doesn't actually sell any fleas. No one's does, I suppose. I always wanted to reserve a space to sell some of the multitude of things taking up space in my closets and garage and have a jar of live fleas to put on the table. I could probably collect some at the local Humane Society.
One of the things that came to mind was a comic strip called "Pickles" since I was reading the paper and that is one of my favorite sections (Okay, that is my
favorite
section). So it is now my "Comic Strip of the day, Week, or Whatever." I don't know if you folks pay much attention to the little things that show up on blogs but I do. Argentum's "Thomas Arcanum" and "Nether Regions of the Earth", ET AL (a little Latin there, folks) has some interesting things, for example.
I'd like to write about my opinions on abortion but I am not that stupid. Apparently, that didn't hold back a few people who wrote letters to the paper. It never ceases to amaze me how passionate people get in those letters to the editor. Or how poorly they can express themselves. The paper always claims it can (and will) edit letters for clarity but I don't think they do. They likely just laugh and print them as is.
The paper's editorial was about two things. First, the mortgage crisis. they made sense except for the fact that they had no solutions to offer. Seems a bit pointless to have an opinion that is basically "They need to fix this." Well, duh!
The second part was about capital punishment. They are against it. Not on moral grounds, mind you, but economic. OK, I am not going there either. Because, like with abortion, I am not stupid enough to start an argument.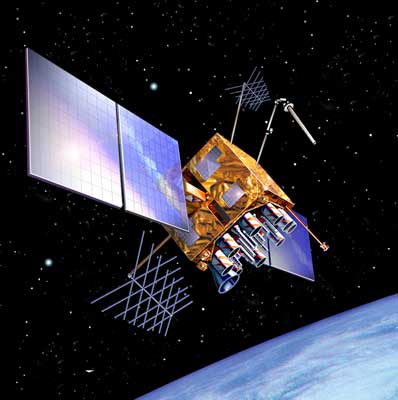 There was a local column on technology that talked about GPS units for your car. I don't get the need for them. All you have to do it is use Mapquest or Google Maps to get turn by turn directions. Print them out and take them with you. That's what I do and then Faye tells me where to go. She's very good at that, by the way, having been doing it for twenty two years now.
The reason that Sandy's was crowded, thereby giving me too much time to think, is that it is Winter. We are in the very heart of the Great Northern Influx. Our population is a bit more than twice our permanent resident level of approximately 10,000. This puts a strain on our restaurants, stores, and auto service providers. There are lines everywhere. I get more exercise in the Winter. Since parking lots are fuller, I have to park farther away. I also have to wait in checkout lines much longer than Summertime. I get real lazy in Summer.
I have digressed enough for today. I need to read some other blogs to find out what is happening in the world and to be entertained now. You should too.